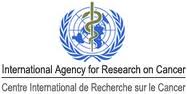 International Agency for Research on Cancer (IARC): cervical cancer is a "young" disease because it ranks first among the causes of death from malignant diseases in women aged 35-40 years.

Unlike many other cancer diseases, cervical cancer can be completely prevented.
Why?
The main cause of cervical cancer (100%) is human papillomavirus (HPV).
HPV is a group of viruses (more than 100 types) that are widely spread throughout the world. 13 types of high-risk oncogenic papillomaviruses cause cervical, throat cancer, cancer of female and male reproductive organs (anus, vulva, vagina, penis).
The disease is transmitted through sexual intercourse (100%), from the mother to the child during delivery.
Strategies for a daughter or a sister (girls 9+):
The most effective way to avoid HPV infection is the use of preventive vaccines (HPV vaccination is applied in 45 countries).
HPV vaccination is most efficient before the start of sexual life. It is recommended at the age of 11-12 years old, but also efficient from 9 to 26 years old.
Vaccination is carried out in 3 stages - every half-year.
In addition, studies for HPV and many other dangerous diseases of the reproductive system can be combined in a complex diagnostic programme developed specifically for adolescents: "Determination of the risk of adolescents' reproductive health disorders".

Strategy for you, your friend or mother:
How to prevent HPV infection?
Use of barrier contraception.
Use of HPV preventive vaccination.
How to promptly detect HPV infection?
Regular examination with cervical screening (PCR for HPV + liquid-based cytology)
Girls should pass the first screening (Pap test) at the age of 21-25 years old and then repeat it every 3 years.
Women 25+ should continue to do a PAP test + add HPV + liquid-based cytology test.
Our clinic has developed the instant diagnostic programme: Check–up "Woman's health": timely detection and prevention of cervical cancer according to international standards".
This programme helps you to pass all the necessary examinations on favourable terms during a single day.

In complicated cases, consultation is given by Prof. Budanov Pavel Valeryevich.

Based on the examination results, in the absence of contraindications HPV vaccination may be carried out with a 10% discount (Gardasil or Cervarix vaccines).
Check–up «Woman's health» timely detection and prevention of cervical cancer according to the international standards:
Name
Quantity
Specialist's consultation:

Admission of a gynecologist


1
Laboratory diagnostics

Microscopic study of flora smears


1

Cytological examination of cervical scraping using liquid cytology

1

Smear study by PCR for high-risk oncogenic viruses

1

Smear study by PCR for clamidiosis, mycoplasmosis, ureaplasmosis


1
Instrumental methods of examination

Extended colposcopy


1

Ultrasound of pelvic organs

1
Cost:

Cost of programme: RUB 6,200