About a specialist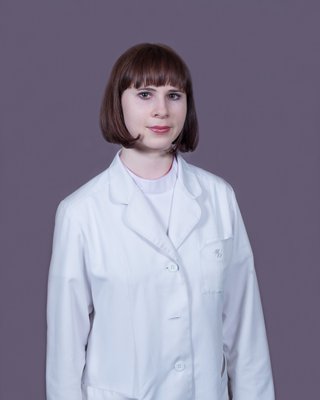 Balakina Maria Aleksandrovna, ENT Specialist. Length of service: since 2014.
ENT Specialist
Professional skills and experience
Diagnosis and treatment of inner ear diseases (otitis, hearing loss, eustachitis, mastoiditis), sinusitis, mechanical treatment of tonsillitis with tonsil phonophoresis
Puncture and non-puncture treatment of paranasal sinuses (Yamik)
Salpingocatheterism
Theraupetic and diagnostic puncture of maxillary sinuses
Determination of the inflammatory process of paranasal sinuses using an ultrasound scan
Tympanometry
Audiometry
Minor surgery (opening of ENT abscesses, furuncles, ENT)
Education and advanced training
2017

Advanced training in the programme «Current Issues of Clinical Allergology», Russian Medical Academy of Continuous Professional Education

2014

Clinical residency at City Clinical Hospital No. 4, Moscow

2012

RUDN — Faculty of Medicine, Medical Care
Work experience:
2014 till present - ENT Specialist, "Out-patient Clinic on Skatertniy"