About a specialist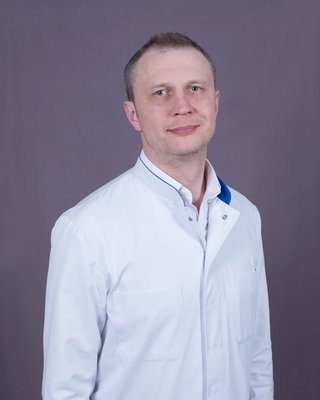 Neurologist
Category 1
Professional skills and experience
Work experience in the in-patient department and out-patient clinic
Area of scientific and practical expertise
Neurology. Degenerative disc disease. Vertebrology. Pain syndromes. Compression—ischemic neuropathies. Knows the method of paravertebral blocks, analgesia of trigger points. Headaches, facial pain. Extrapyramidal disorders. Degenerative, autoimmune, infectious, vascular diseases of the brain at different stage. Convulsive and paroxysmal states. Interpretation of X-ray, CT, MRI, BCA USDE, M-ECHO, EEG, ENMG — diagnostics. Knowledge of English and admission of English-speaking patients. Modern and individual approach to diagnosis and treatment of patients.
Education and advanced training
1998

Finished a residency training in specialty «Neurology», Teaching and Research Medical Centre of the Presidential Affairs Office of the Russian Federation

1996

Graduated from the Russian State Medical University, specialty «Medical Care».
Valid certificate of neurologist dated 06.2015 .

Attended numerous advanced training and certification courses.
Participant of scientific conferences, congresses of neurologists.
Has a certificate of thematic advanced training "Psychotherapy"