About a specialist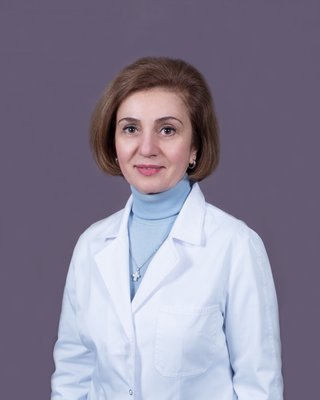 Zakharova Natalya Georgievna, Children's Ophthalmologist. Length of service: since 1995.
Children's Ophthalmologist
High-level certificate
Professional skills and experience
Pediatric ophthalmology, refractive pathology, correction of ametropia
Diagnosis, prevention and treatment of eye diseases such as astigmatism, myopia (nearsightedness), hypermetropia (farsightedness), conjunctivitis (viral, bacterial, allergic), heterotropia, hordeolum
Hardware treatment of refractive abnormalities
Correction of visual disorders in children with developmental disorders
Screening of newborns to detect early and syndromic visual pathology
Treatment and rehabilitation of uveitis, iridocycliti
Examination of anterior chambers of the eye, eye ground in children from 0 to 18 years old
Lens fitting
Examination and execution of medical cards for admission to a kindergarten, school, higher educational institution
Education and advanced training
2018

Advanced training courses: «Ophthalmology», FSBEI CPE RMANPO of the Ministry of Health of the Russian Federation

2017

Advanced training courses: «Ophthalmotraumatology», Federal State Budgetary Educational Institution of Higher Professional Education «Moscow State University of Medicine and Dentistry named after A.I. Yevdokimov» of the Ministry of Health of the Russian Federation

2015

High-level re-certification in specialty «Ophthalmology»

1995

Residency training in specialty «Pediatric Ophthalmology», Morozov Children's City Clinical Hospital

1990

Second Moscow Medical Institute named after N.I. Pirogov
Work experience:

2000 till present - Children's Ophthalmologist, FBUZ "Russian Ministry for Economic Development Treatment and Rehabilitation Centre"